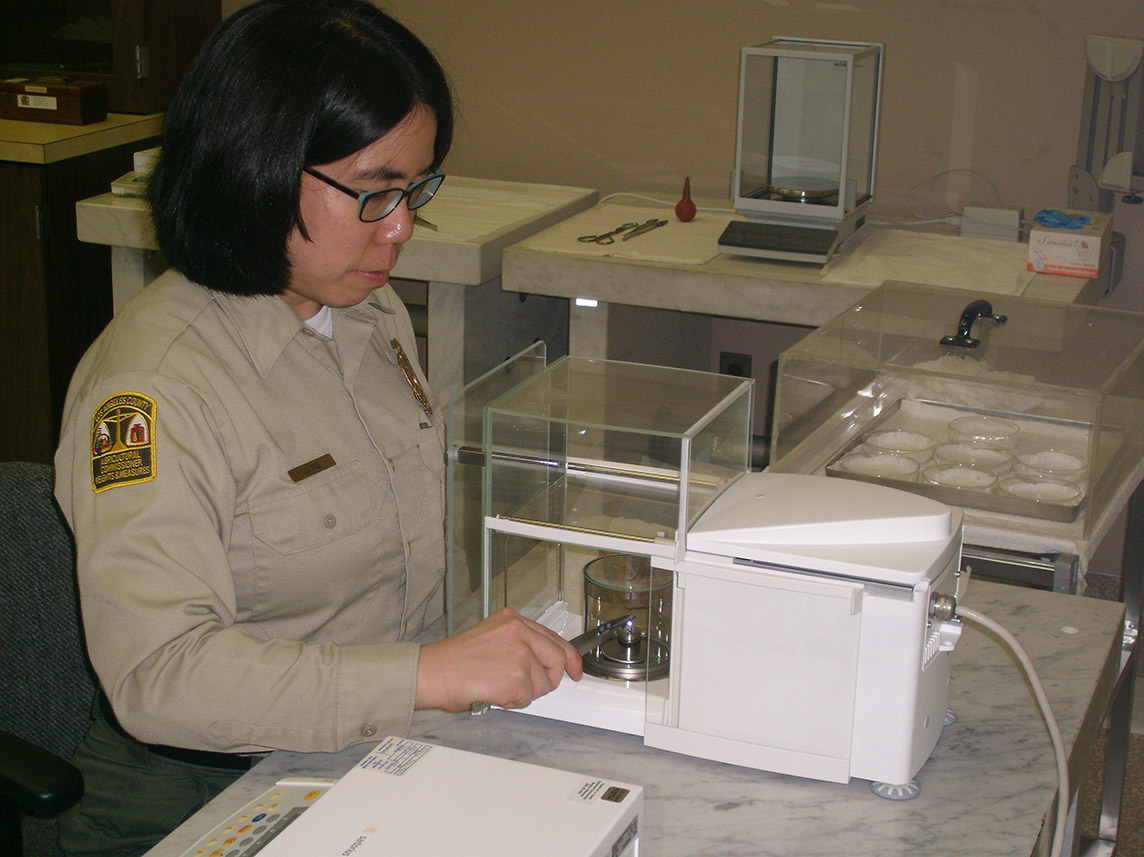 Metrology Laboratory
The Metrology Laboratory is responsible for calibration of field standards used by weights and measures inspectors in the testing of commercial measuring and weighing devices that are in use in the County of Los Angeles. It also offers fee-based calibration services to customers in the areas of mass and volume.
About The Laboratory
The Los Angeles County Metrology Laboratory maintains the reference and field standards of mass and volume for the County of Los Angeles. These standards are traceable to the international System of Units (SI), through inter-comparisons, to the standards maintained at the National Institute of Standards and Technology (NIST) in Gaithersburg, Maryland. The standards at NIST are, in turn, traceable to the International Prototype Kilogram, which is kept at the International Bureau of Weights and Measures (BIPM) in Sevres, France.