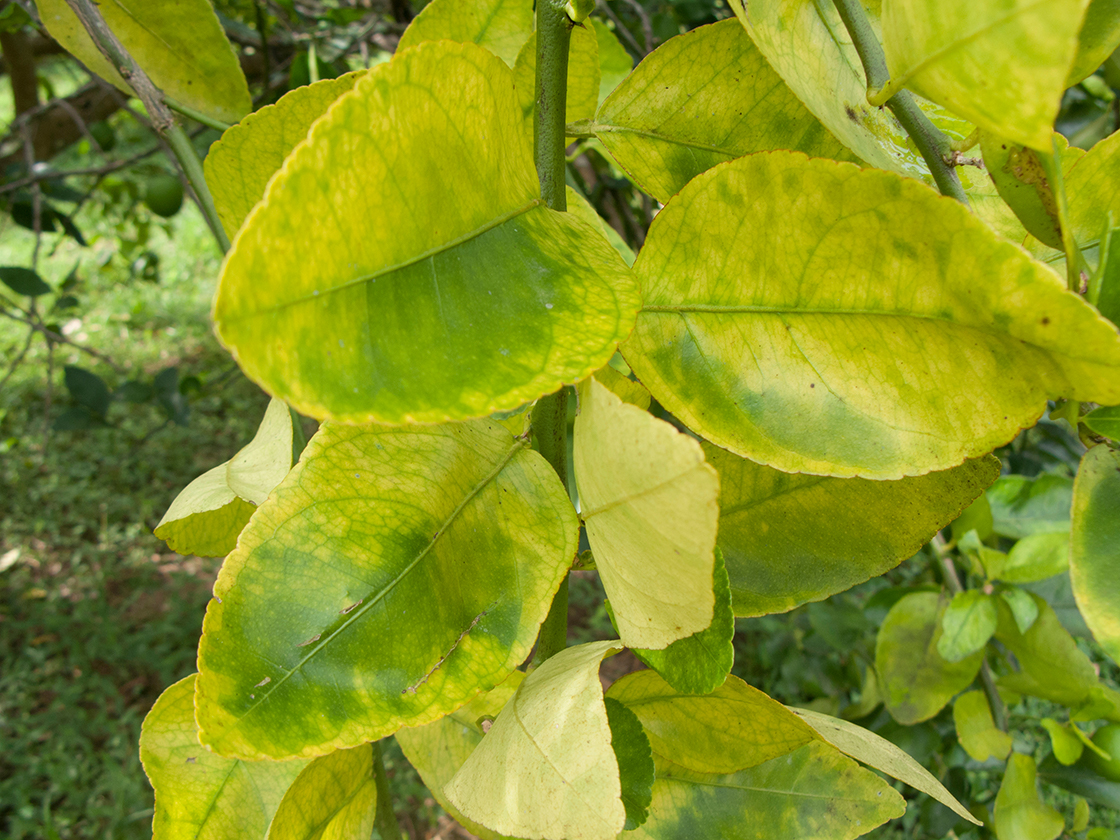 Asian Citrus Psyllid and HLB
Do your citrus leaves look like that? That tree is being killed by Citrus Greening disease, Huanglongbing (HLB).
Do you have a property in San Gabriel? For a limited time, you can have your citrus tree removed for free! Click the button below to learn more.
HLB has hit Los Angeles County! Don't spread this tree-killing disease. Don't take or send your citrus fruit, trees, leaves, or any part of your trees out of the area. Consume your oranges, lemons, grapefruits, and other citrus where you live. If you are used to sharing your citrus with family and friends, invite them over to enjoy it instead of sending it to them or having them take some home.
You and your pets can't catch HLB, but citrus can. The quarantine will help prevent more citrus trees from being infected.
If you think your citrus has HLB, call the California Department of Food and Agriculture Exotic Pest Hotline: 800.491.1899.
All of the County of Los Angeles is under a citrus quarantine because of the insect pest that spreads HLB, the Asian Citrus Psyllid (ACP). Click the button below to learn more about the Asian Citrus Psyllid.
This infestation of ACP and the presence of HLB is an example of how fruits, vegetables, and other plant materials that come from outside of California may bring with them pests - such as insects, diseases, and weeds - that don't belong in California. In addition to observing the quarantines, you can help in two ways.
When returning to California from a trip out of state, do not bring back prohibited fruits, vegetables, and other plants with you.
 Discourage your family and friends outside of California from sending such things in the mail. Call 562.622.0426 to find out what is prohibited.